Registration for this event is currently not available. For more information, please

email support

or call the Special Services number listed below.
Special Services
Please indicate when registering if you require special accommodations to attend this activity.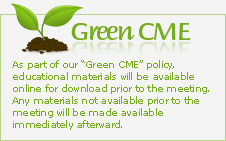 Overview
Drug overdose is a huge problem facing the healthcare system in Kentucky. Drug overdose deaths are acute poisoning deaths due to prescription or illicit drugs. According to data from the National Center for Health Statistics, Kentucky had the fourth highest drug overdose death rate in the US in 2014.
Kentucky Injury Prevention and Research Center - http://www.mc.uky.edu/kiprc/
Kentucky Department for Public Health http://chfs.ky.gov/dph/
Released October 2015
Dentists encounter patients seeking prescription or illicit drugs in all work settings. They are in frequent contact with patients seeking care who use illicit drugs and face complex clinical and personal situations that require a high level of clinical competence, expertise, and skill.
Accreditation
Other
UK Healthcare CECentral certifies this activity for 3.75 hours of participation.
CDE
This live course meets regulatory requirements for 3.75 hours credit as permitted by 201 KAR 8:532 for dentists and 201 KAR 8:562 for dental hygienists.
Acknowledgement
In collaboration with Kentucky Injury Prevention and Research Center University of Kentucky College of Public Health.